Mushroom, Quinoa and Red Pepper Veggie Balls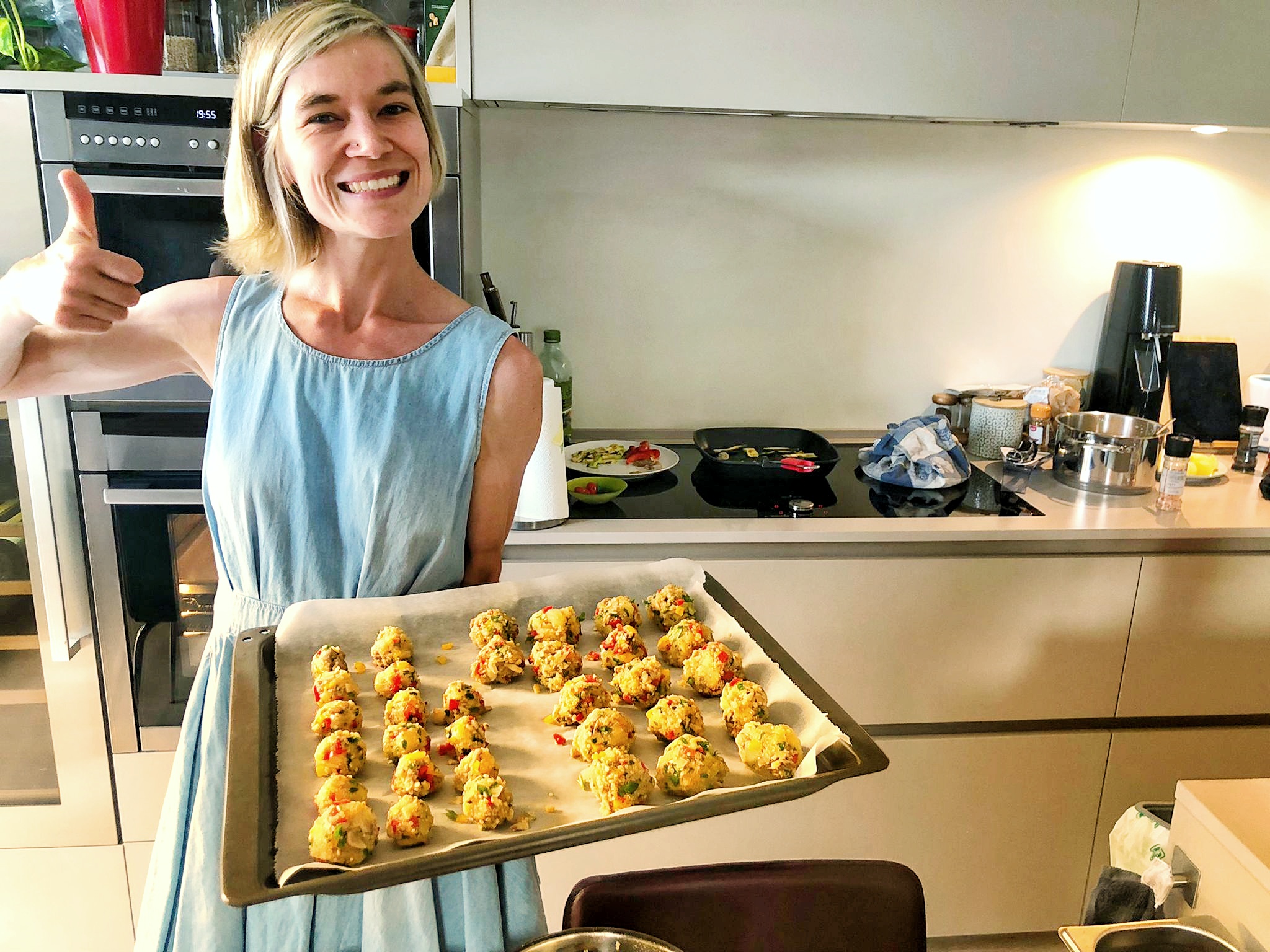 – 300g mushrooms, chopped
– 1 onion, minced
– 1 red pepper, chopped
– 1 cup quinoa, boiled according to instructions on the packaging
– 2 potatoes, diced
– 2 garlic cloves, mashed
– a handful fresh parsley, chopped
– 1 teaspoon paprika
– 1/2 teaspoon cayenne
– 3 tablespoons olive oil
– salt and pepper, to taste
Heat the oil and sauté the onions until translucent. Add the garlic, pepper and cook for 2 minutes more, then add the mushrooms.
Season with salt and pepper and cook until tender.
Meanwhile, bring a pot of salted water to a rolling boil, add the potatoes and cook for 5 minutes or until fork tender. Drain potatoes, place them in a large bowl and mash with a fork. Add in the mushroom mixture, quinoa, garlic, parsley, and spices (you can omit/adjust salt, pepper and other spices for kids), combine well. Taste and adjust seasonings to your preference. Use your hands to form little balls and place on a greased baking sheet. Bake at 200 degrees celcius until the outside is slightly crispy (about 25 minutes, depending on the oven). 
Serve with roasted veggies of you choice, potatoes and and some more quinoa! Enjoy!
---