Asian Noodle Salad with Ginger dressing, Mint, Green Peas and Orange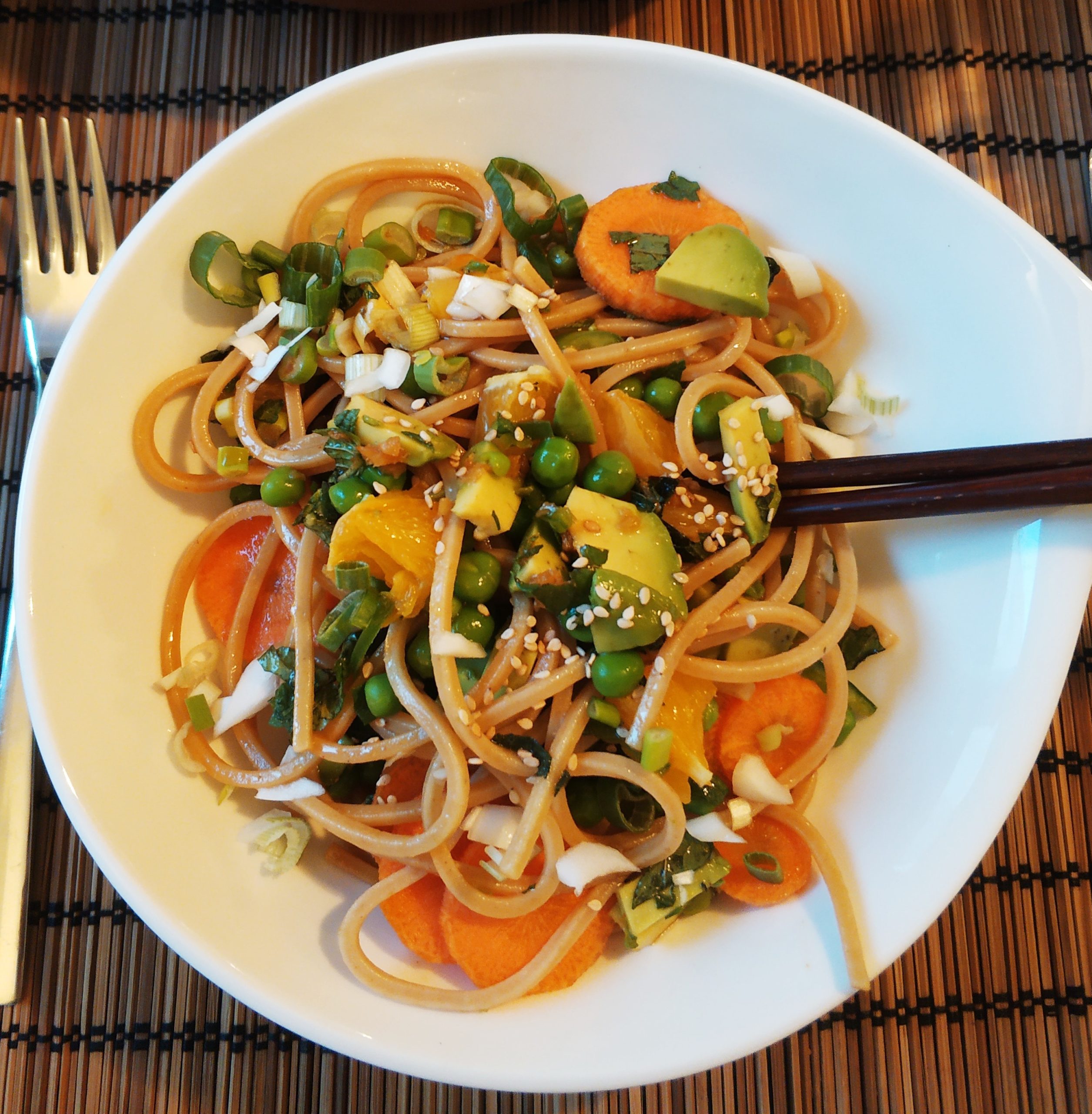 The Taste of Spring
Spring is there and that's why this weekend we wanted to have something fresh and juicy for lunch. Nothing better than a cold dish, even better when it's made of noodles in combination with fresh colours like green and orange that burst of vitamins and flavour. Final requirement: an Asian touch… This inspired for this cold noodle salad with a ginger-soy dressing, mint, green peas and some pieces of orange.
Ingredients
Ginger Soy Dressing:
¼ cup soy sauce
¼ cup rice vinegar
¼ cup coconut oil
1 tbsp finely grated ginger
1 tbsp honey
Noodle Salad:
– 340 grams whole grain, long noodles
– 1 cup frozen green peas
– 1 avocado, peeled and cut into small cubes
– 2 medium carrots, sliced into thin coins
– 1 small green pepper (bit spicey if you like), sliced paper thin
– 1 large orange, peeled and cut into pieces
– 1 cup thinly sliced green onions
– 1 cup torn mint leaves
– 1 tablespoon sesame seeds
– sea salt and ground black pepper, to taste
Preparation Instructions
Make the ginger soy dressing in a sealable jar by combining all the ingredients. Tightly close the lid on the jar and shake vigorously to combine. Set aside.
Prepare the noodles according to package directions and drain immediately, transfer them to a large bowl. Toss with ¾ of the dressing and set aside until room temperature.
Boil the green peas for 5 minutes and rinse with cold water. Toss cold noodles with the green peas, carrots, green pepper, avocado, orange, green onions, mint, sesame seeds, salt, pepper, and remaining ginger soy dressing.
Serve the cold ginger noodle salad with extra sesame seeds and some extra soy sauce if you like. Enjoy!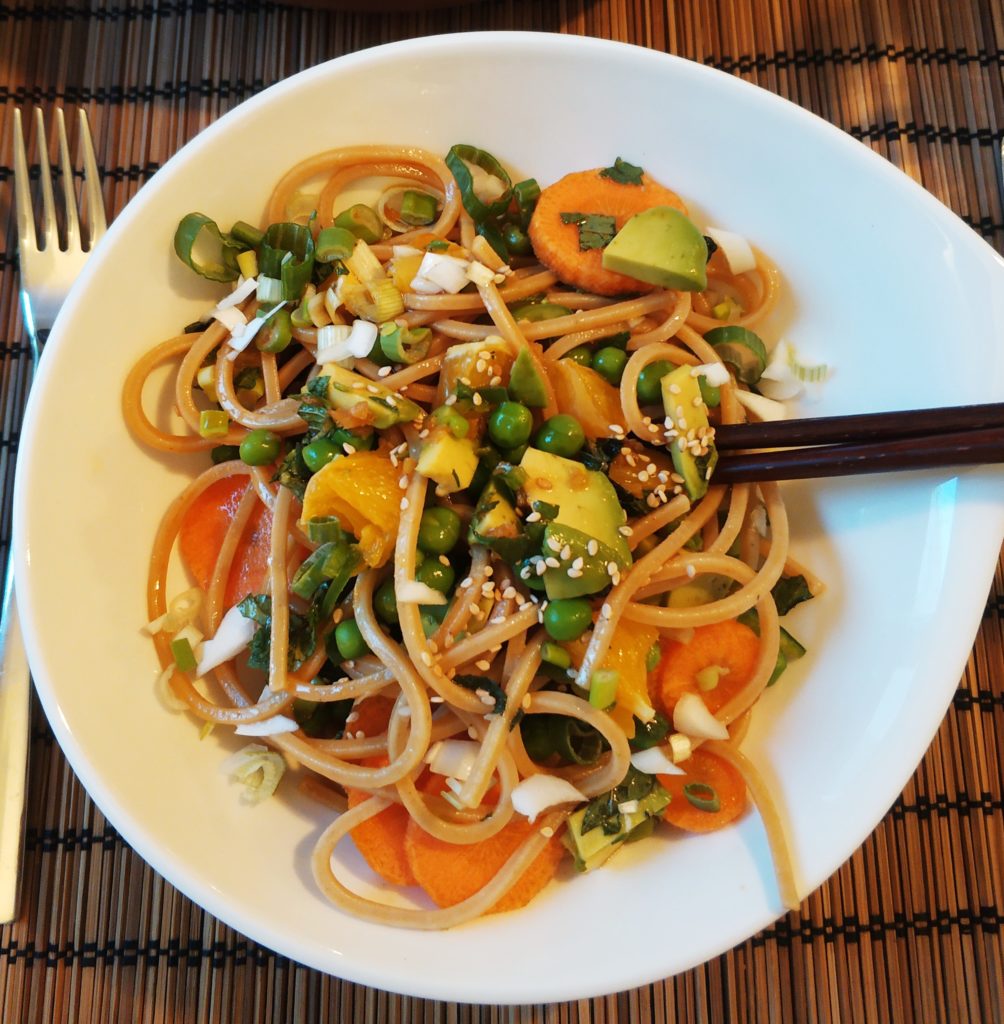 ---