Sunday Morning Banana Bread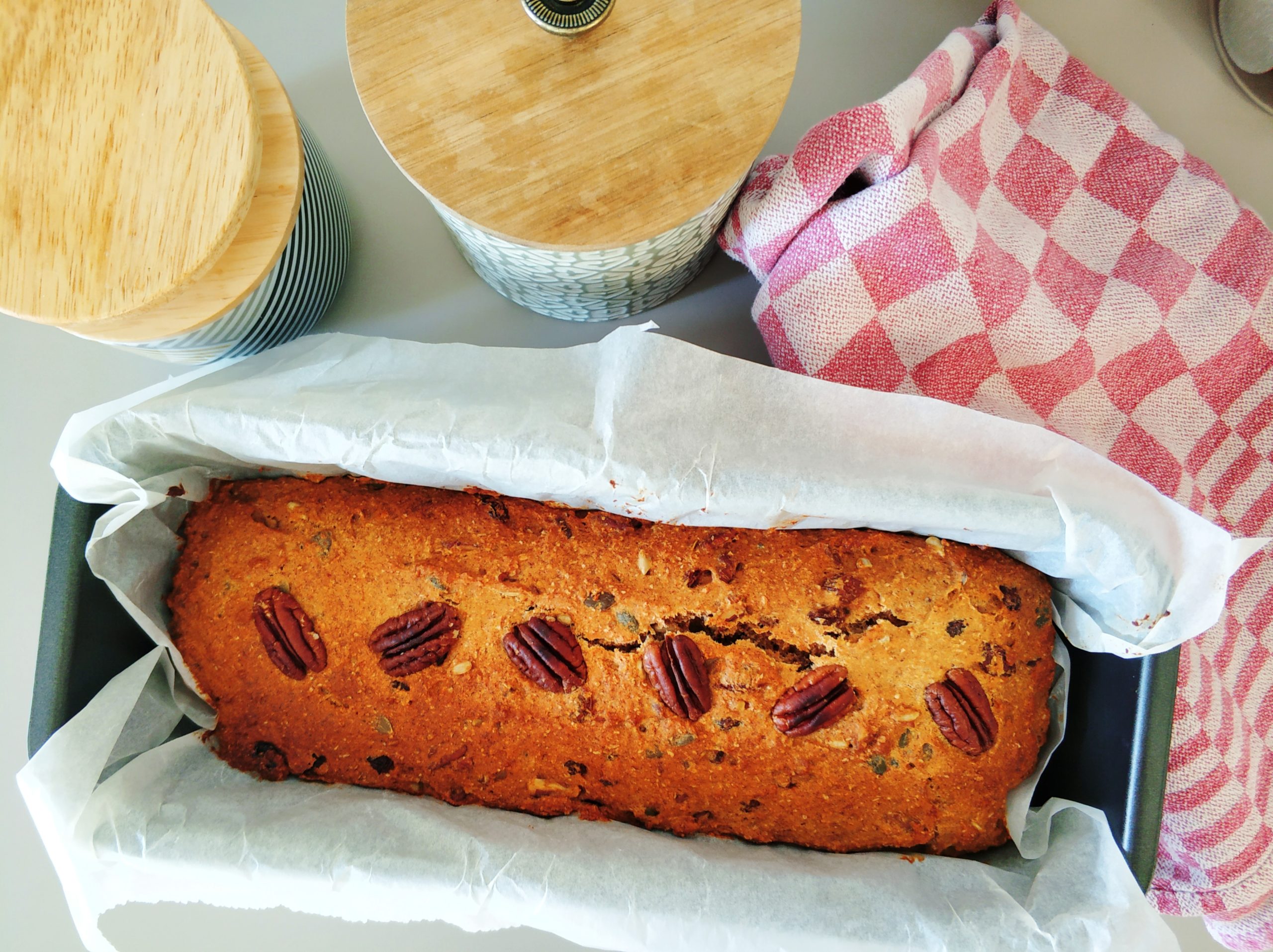 Makes Your House Smell Weekend-proof!
I love getting up early on a weekend morning and hitting the kitchen in my pyjamas. Still thinking of the full day ahead, there is nothing better than starting the day with a nutritious breakfast. If you, just like me, like to switch it up a bit now and then, this banana bread is perfect as a breakfast bite. It is also delicious as a post-work out treat or goes excellent with your afternoon coffee (and tea). And it makes your house smell so yum!
3 ripe bananas
220g whole wheat flour
100g vegetable milk (or any type of milk will be fine)
120g honey
16g instant yeast (or 1 teaspoon of baking soda + half lemon juice)
1 tsp salt
1 tsp cinnamon
Optional: 80g pecan nuts, a hand mixed of pumpkin and sunflower seeds, a small hand of raisins
Roast pecan nuts in a pan.
Preheat oven to 170°C.
Add banana, honey and milk to a blender and mix well.
Combine flour with salt, yeast, cinnamon, nuts and seeds in a separate bowl.
Then add the wet ingredients to the dry by mixing it well with a whisk or wooden spoon until you have a liquid, smooth texture.
Line a baking mold with parchment paper and pour batter in. Add some banana or nuts on top as decoration.
Bake in the oven for 50 minutes. Taste and say YUM!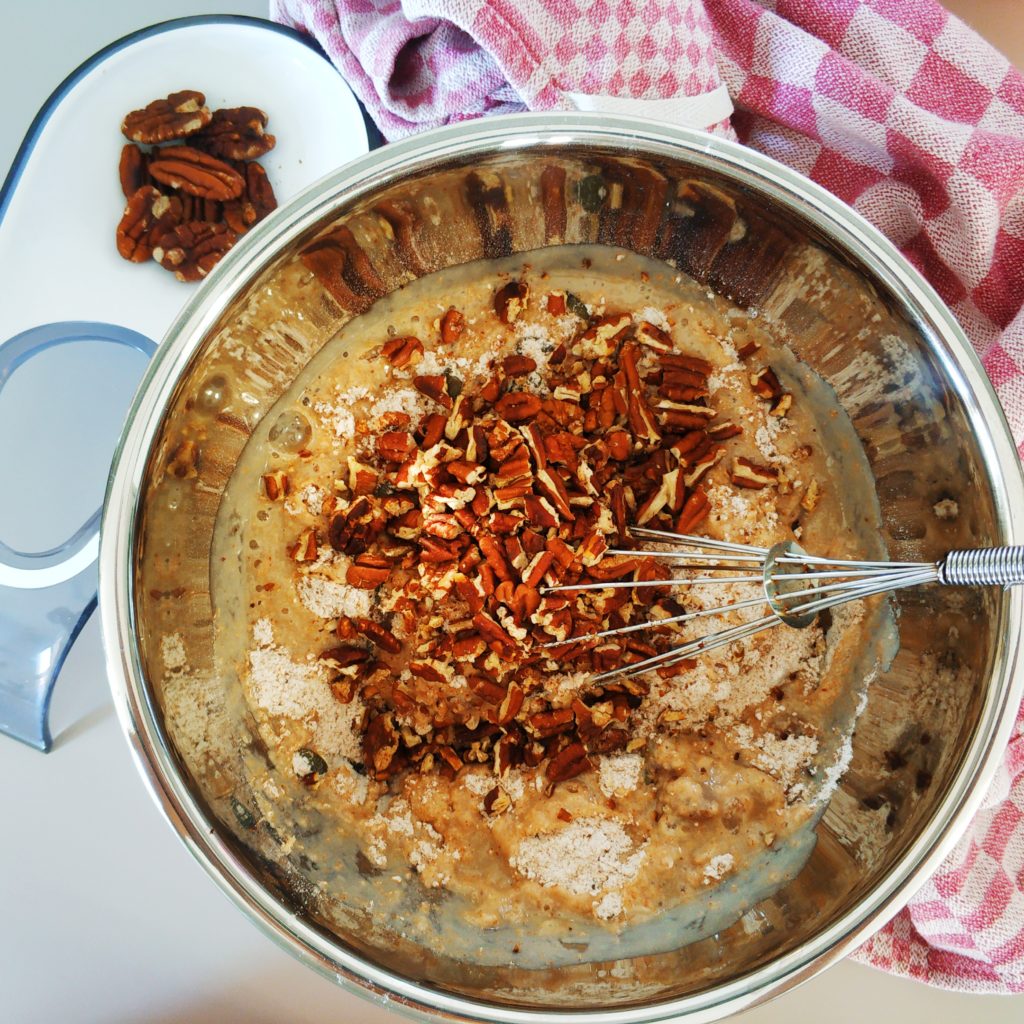 ---
---