Finding Post-natal Strength – A Mental and Physical Challenge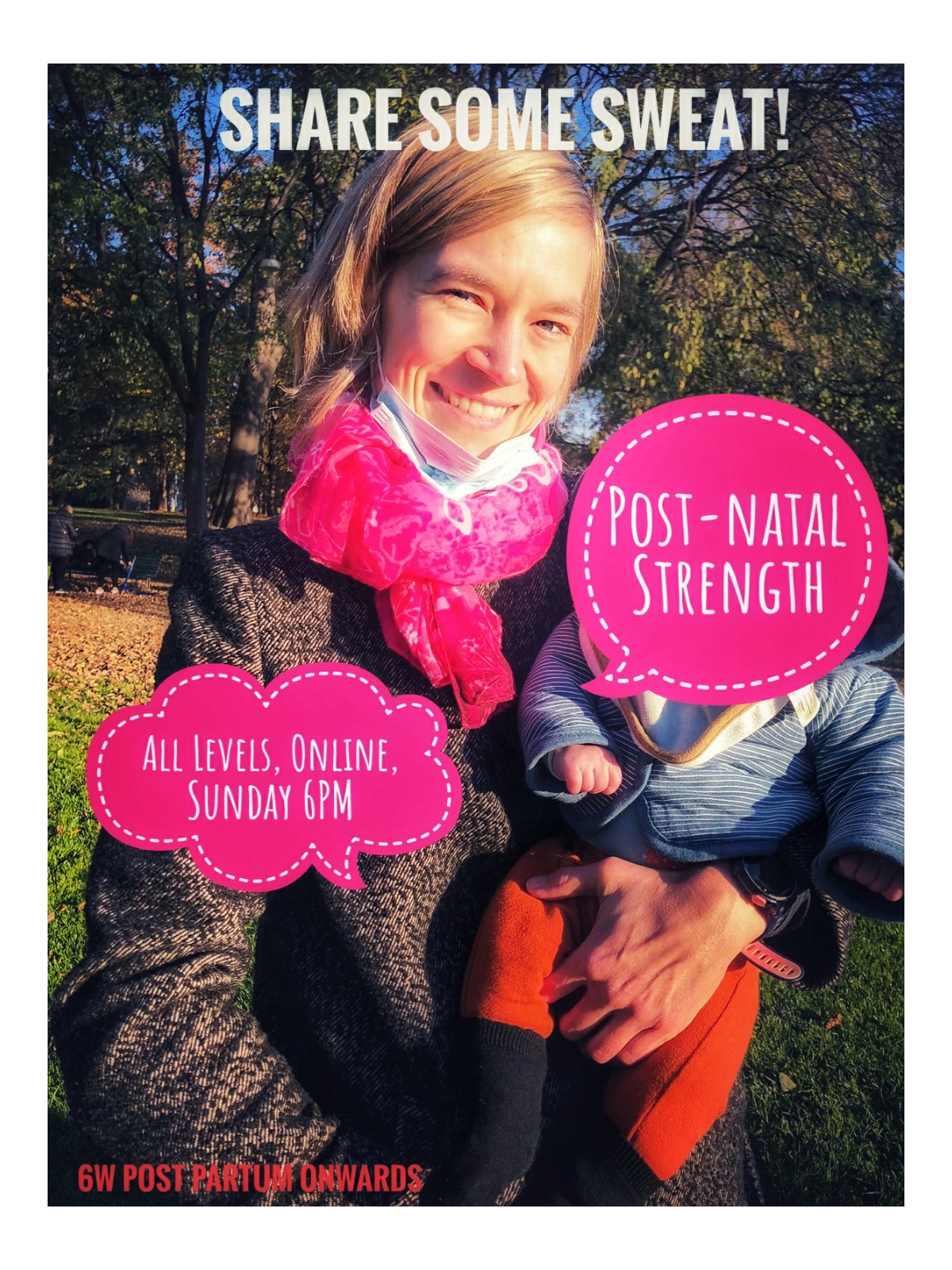 Your baby is born and you've spent the first months enjoying this new little creature that suddenly rules your life. What does it feel like to be a new mom? I can tell you from my own experience that some days felt better than others!
How do you find your new rhythm?
Spending your days at home taking care of a newborn baby can be wonderful, yet challenging. You might feel overwhelmed looking after your little one all the time, trying to find a "rhythm" again. When you are breastfeeding, you might not get more than a couple of hours of sleep every night and day. I imagine most Moms struggle with the idea of going back to work.
How to find time for yourself again
So to keep your mental energy levels charged, it's important that you find time for yourself again. You can do so in various ways. What always works well for me is exercise, as I can completely relax and enjoy the moment. When I come back from a run, I'll have a smile on my face.
Finding Mental and Physical Strength
It's normal that you feel unbalanced and that you need to find your mental and physical strength (again). Give yourself time to recover and build a concrete post-partum recovery plan with clear goals. In this way, motivation to develop yourself as a human being will grow day by day upon realization.
Go for a stroller walk with the baby every day, even if it's only 15 minutes. You can gradually build up the distance and start to add other forms of physical activity if you fancy so. Add some optional strength exercises like Kegels 2-3 times a week for 10 minutes a day.
I know it's easier said than done. But try not to stress about your looks and give yourself some credit for just bringing a human being into this world. You can turn frustration into motivation: take your running shoes and go around the block. And remember that time will allow you to get back to your pre-pregnancy body weight and fitness.   
Remember that you are not alone. There are professional people out there to help you in your post-partum period. Whether it's a doula, life coach, physical therapist, lactation consultant, personal trainer, your partner or someone else, you can ask them for help and support.
They say, "sharing is caring". It sounds a bit mellow, but it's actually true. Speaking to other new Moms can be a huge eye-opener to discover that what you are experiencing, is maybe not so strange. You'll see that other babies have similar (weird) habits, and if you're the busy kind of Mommy, that it's okay for you to be thinking again of your own projects.
As I said above, what works for me is exercise. It lifts my spirit and makes me relax. Of course, everyone is different, so maybe you thrive more when baking cookies or watching Netflix. However, if you like to give it a try, let's share some sweat together!
We are a small group of Moms that work out online every Sunday evening 6 PM CET.
Join our Whatsapp group for more information!
Click here to join.
Happy Training
---